Up to 40% Installation Time Saved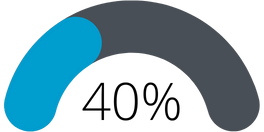 Lighter than Conventional Models
ANATOMY OF A
PRISMA STRINGER
PRISMA custom stringers are designed with the production boat builder in mind. Fabrication involves no glass cutting, kitting, or wood cutting and assembly. Installation requires no heavy lifting equipment; stringers arrive pre-tabbed and positioned quickly and easily.
Cost Saving
Reduction in Installation Labor
Lighter Weight
Improve throughput
Lifeguard certified foam
Specs
24 oz. +- 45 Double Biased, 36 oz. Quad, 43 oz, Triax, 43 oz Infusions with Polypropylene Flow Media
Fiberglass w/ non-woven polyester backing
2 Pounds Per Cubic Foot floatation grade polyurethane foam
Can be made custom for specific customer needs
Click on a part number below for more details.
| Part ID | Base (A) | Top Width (B) | Tabs & Base (C) | Height (D) |
| --- | --- | --- | --- | --- |
| DRC-4035-18 | 4 1/4″ | 3″ | 10 5/8″ | 3 3/8″ |
| DRC-4050-18 | 4 1/4″ | 2 1/2″ | 12 1/2″ | 5 1/8″ |
| DRC-8030 | 8 5/8″ | 8″ | 17 1/8″ | 3″ |